Swiss PGDay 2023
Thursday, June 29 and Friday, June 30, 2023
OST Eastern Switzerland University of Applied Sciences, Campus Rapperswil (Switzerland)
This conference is all about PostgreSQL - the world's most advanced open source database. Take the opportunity to meet other people with an interest in PostgreSQL in the Swiss community.
For the first time, this year's SwissPGDay will last one and a half days. This allows us to invite all participants to a community party at the end of the first day (Thursday) to support networking and personal exchange. The conference will start on Thursday and will run for 1.5 days with two tracks of presentations, one in English and one in German. To give people more time to travel home on Friday, we'll finish around noon.
We will also have a poster session where attendees can present their projects, ideas and use cases to each other without having to prepare a full talk. The event is suitable for everyone, from novices to experts and from back office staff to decision makers.
To participate in the Call for Posters, please visit to the Call for Posters tab.
If you are interested in becoming a sponsor, please read the conditions and procedure in the Sponsoring tab.
Do you have questions or suggestions? Please let us know by e-mail: info@pgday.ch.
We are looking forward to welcome you!
The organizing committee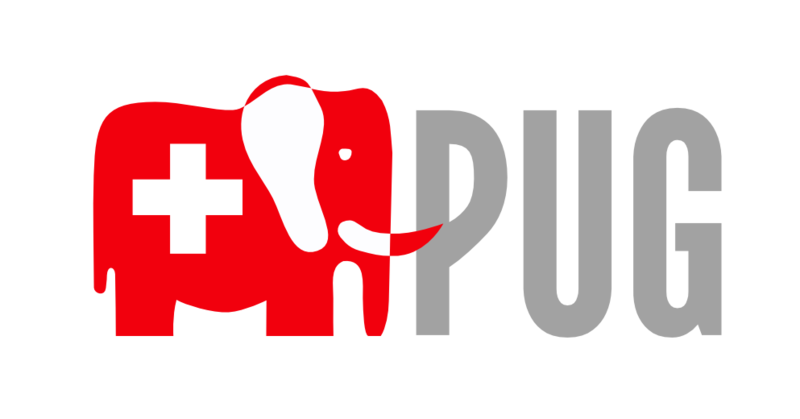 The Swiss PGDay is organized by the Swiss PostgreSQL Users Group (SwissPUG)
---